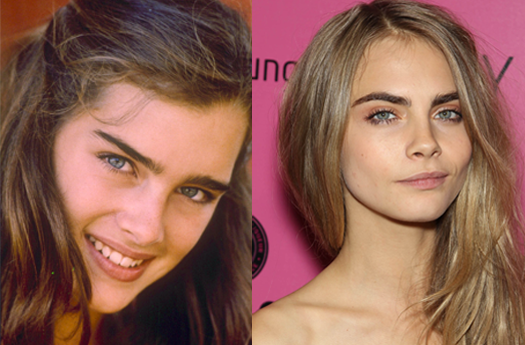 1. Bold Brows: Bushy Brows Were Big News Back In The '80s And While Some Opted For Full-On Au Naturel Arches Like Brooke Shields, The Likes Of Madonna And Paula Abdul Filled Theirs In To Be Darker Than Their Tresses. The '90s Saw Some Over-Enthusiastic Pluckers Going Cray With The Tweezers But Wow Brows Are Back With A Bang Now Thanks To Burberry's SS12 Show And Celebrity Followers Cara Delevingne, Lily Collins And The Olsen Twins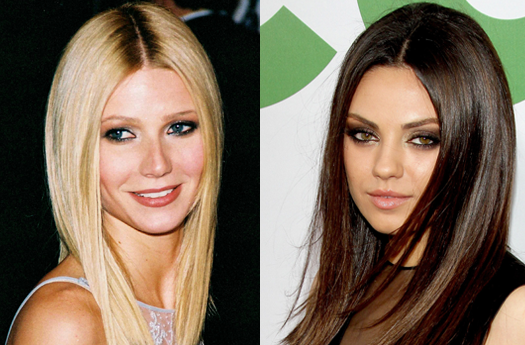 2. Flat Ironed Tresses: Poker Straight Hair Was At The Top Of The AW12 Beauty Agenda Thanks The Designer Likes Of Prada And Versus And Celebrities Such As Megan Fox And Mila Kunis, But The Inspiration Comes From The '90s. Back In The Day Gwyneth Paltrow And Jennifer Aniston Had Everyone Reaching For The Electricals And There Was No 'Bend' In The Rule; If You Didn't Have Straightners Then You Would Run A Household Iron Over Your Locks (Now That's Dedication!).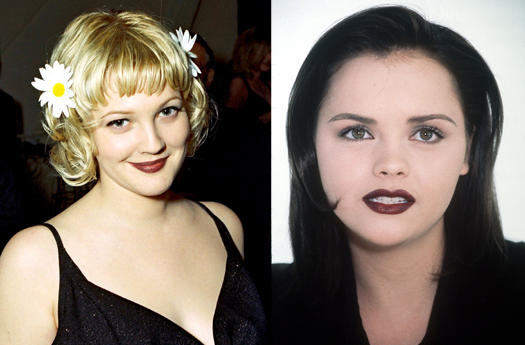 3. Dark Lipstick: Deep Berry, Wine Stained Lips Were The Colour Du Jour For Perfect Pouts Back In The '90s And Garnered A Cult Celebrity Following With Drew Barrymore, Gwen Stefani, Christina Ricci Et Al Ramping Up The Trend.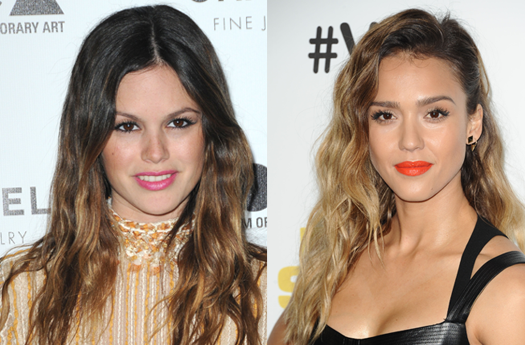 4. Ombre Hair: Dip-Dye, Ombre, Call It What You Will, The No-Fuss Hairstyle Has Been A Firm Favourite Over The Past Few Years And Doesn't Show Any Sign Of Moving From The Style Top Spot. Jessica Alba, Rachel Bilson And Jessie J Are All Fans.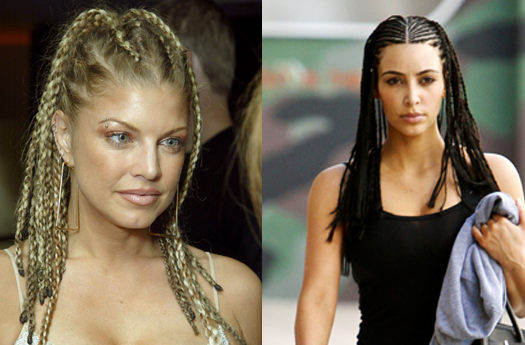 5. The Cornrows: Beyonce, Jessica Simpson And Fergie Set The Standard For Cornrows Back In The Early Noughties And Just When We Thought It Had All Been Swept Under The Carpet Kim Kardashian Gave It A Whirl In 2010!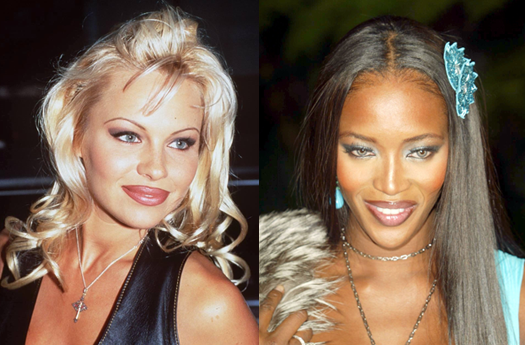 6. Lip Liner: Although The Nineties Delivered Us With Countless Beauty Trends, The Lip Liner Has To Be One Of The Biggest Disasters! This Was Not A Case Of Matcy-Matchy As Pamela Anderson And Naomi Campbell Will Prove!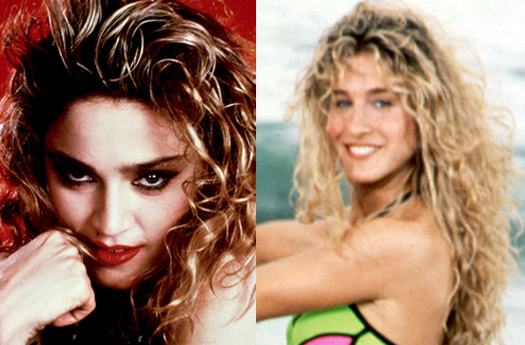 7. The Perm: Many Refer To The Eighties As The Decade That Taste Forgot And If Anyone Needs That Confirmed, Scrunchies, Crimpers And And Sculptued Do's Ram It Home! Our Favourite Hairmare Has To Be The Perm And Kylie Minogue, Madonna, Sarah Jessica Parker And Jennifer Grey Were Serial Offenders!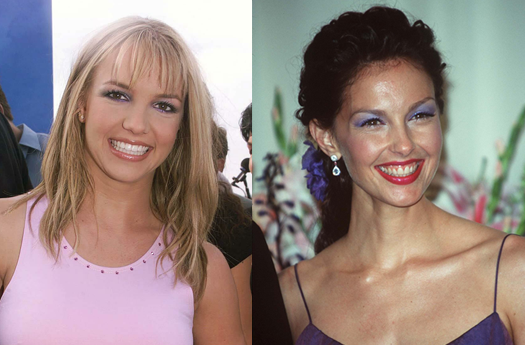 8. Light Eyeshadow: To Play Up Pretty Eyes In The Late '90s Your Go-To Would Be Pale Pastels (Prefferably Frosted Or Sparkly). Thank The Beauty Gods That The Trend Came And Left Quite Swiftly!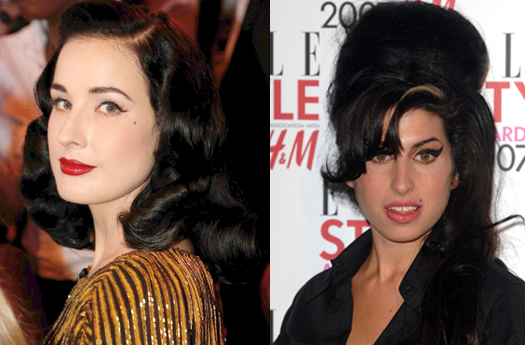 9. The Cat-Eye: Cue Amy Winehouse And Dita Von Teese! A Classic Red Carpet Beauty Look, Flicked Eyeliner Is A Firm Favourite Eye Enhancing Technique To Give You Serious Sex Kitten Status.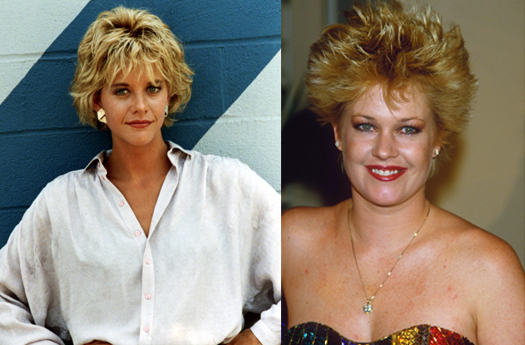 10. The Shag: Meg Ryan's Peroxide Short-Layered 'Do – Famously Coined As The 'Meg Ryan Shag' – Was Copied The World Over (And Yes, That Is Melanie Griffith On The Right!)
Inspiration: Marie Claire